Foods Etc.
Recipes
https://foodsetc.iga.com/Recipes/Detail/7953/Roasted_Sprout_and_Butternut_Salad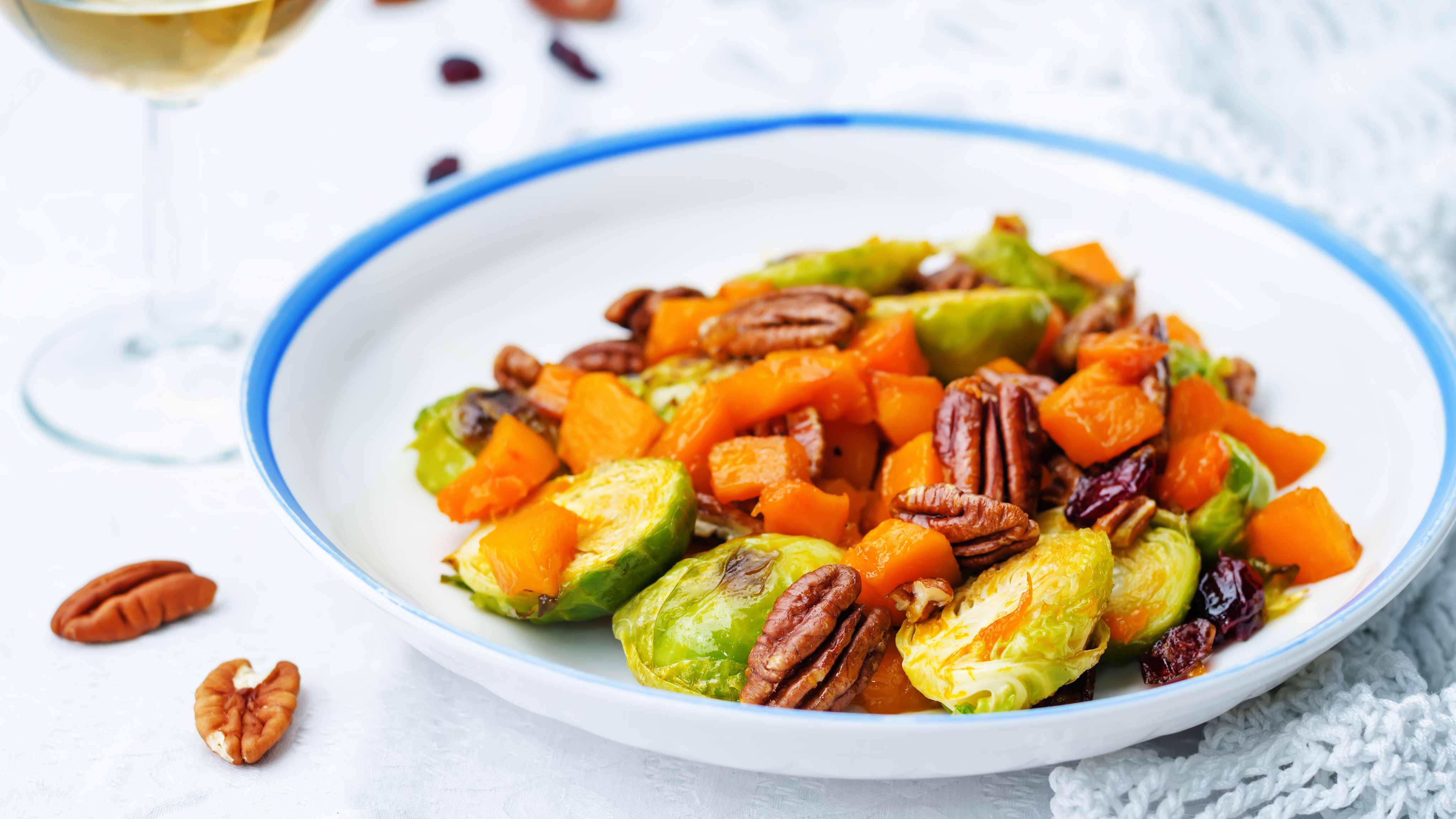 Roasted Sprout and Butternut Salad
Yield: 6 servings
Ingredients
3
cups

Brussels sprouts

4
Tablespoons

olive oil (divided)

1 1/2
pounds

butternut squash (peeled and cubed into 1-inch pieces)

3
Tablespoons

maple syrup

1/4
teaspoon

cinnamon

2
cups

pecans, chopped

1
cup

dried cranberries
Directions:
Roast Brussels Sprouts:
Preheat oven to 400 degrees F

Line baking sheet with foil.

Slice Brussels sprouts in half and stir together with 2 tablespoons olive oil.

Place Brussels sprouts face down and roast for 20 to 25 minutes. For the last 5 minutes, flip Brussels sprouts over.

Roast Butternut Squash:
Lightly grease baking sheet with 1 tablespoon olive oil.

In a large bowl, mix together the butternut squash, 1 tablespoon oil, maple syrup and cinnmon.

Place butternut squash on prepared pan and roast for 20 to 25 minutes.

In a large bowl, mix the Brussels sprouts and butternut squash together. Add the pecans and dried cranberries and toss.

Please note that some ingredients and brands may not be available in every store.
Foods Etc.
Recipes
https://foodsetc.iga.com/Recipes/Detail/7953/Roasted_Sprout_and_Butternut_Salad